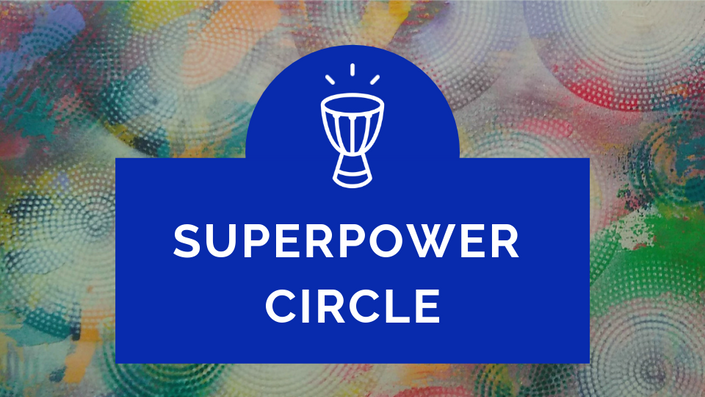 SUPERPOWER CIRCLE ◎
Webinar-Interview series April, May, June 2019 — Learn from top Rhythm Facilitators world-wide
JOIN the CIRCLE
Learn from Leading Rhythm & Drum Circle Facilitators

Business of Drumming
SUPERPOWER CIRCLE
webinar interview series
Super-charge your spirit and progress toward your facilitation business goals with the Peer Power of the Business of Drumming SUPERPOWER CIRCLE webinar-interview series.
Join us live online in four video calls starting March 20, 2019.

INSIGHTFUL • INSPIRING • PRACTICAL
Each call will include:
Key concepts & strategies for DCF business success
Real-life tales of what works and lessons learned from guest rhythm entrepreneurs
Practical next steps to grow your business
Connection and camaraderie with our world-wide DCF community!
And yes, you'll receive a link to the recordings so you can watch whenever you want.
Join Jeni Swerlow's interview LIVE, then catch up with previous recordings, all for just $25.
MARCH 20: Alisha Ross Ramcharitar

APRIL 16: Oliver Solano Watson, "High-Value Programs"

MAY 23/24: Peta Minter, "Turn Your Passion Into Business"

JUNE 12: Jeni Swerdlow, "Shifting Into Thrive"
WEDNESDAY, MARCH 20
Get INSTANT ACCESS to this episode when you enroll.
Alisha Ross Ramcharitar
"Make It Your Own" — Creating a DCF business that fits YOU
Growing your DCF business means molding your unique blend of musical skills, professional background, personal style, and local connections into a business that fits YOU.
Alisha Ross Ramcharitar has done this twice, in Miami and then again in Jacksonville, Florida, where she now lives. Alisha will share how she developed her local markets and "business machine" to where they are today. We'll identify her underlying strategies that you can adapt for your business.
---
"High-Value Programs" — From Teambuilding to Leadership Training
If you want to get paid more, your programs need to be worth more to the Client.
Barcelona-based Oliver Watson and his partner Mercé Mateo Olivares offer rhythm programs designed for business results, ranging from 1-hour teambuilding sessions to 16-hour leadership training. Oliver will share his approach to developing and selling his high-value programs.
---
THURSDAY, MAY 23 (Americas)
FRIDAY, May 24 (Asia & Australia)
Thursday 4:45p Pacific/ 7:45p Eastern
Friday 7:45a Singapore / 8:45a Tokyo / 9:45a Melbourne
"Turn Your Passion Into Business" — Nurturing the Heart of Your Business
A DCF business can go in so many directions, you might as well focus on what really makes your heart sing!
Peta Minter of Melbourne, Australia has allowed her utter joy for the music itself to amplify into product offerings and specific kinds of programs. She will share how her evolution as an expressive artist is driving her business identity and direction.
---
"Shifting into Thrive" — Gaining & sustaining business momentum
Ever wish you could "reverse engineer" the path to DCF success?
We're all so unique, no one else's path will get you There (sorry). But Jeni Swerdlow makes an excellent case study!
Since moving to Oakland to start DRUMMM in 2004, Jeni has gone from scraping for any gig to a satisfying flow of work. Jeni will share how she built her business into repeat gigs with libraries, community events, and work teams from Google, Facebook, etc., plus a steady stream of new clients.

What's included:
✓ Access to 4 live webinars in March, April, May, June

✓ Links to video and audio recordings afterwards
✓ Slides and worksheets
✓ 4-month Action Plan: Reach a Big Goal by June 30!
✓ Business of Drumming Facebook Group: Converse with friends around the world
✓ Special rates for 1-to-1 consulting for business strategy or program design
✓ BONUS ebook, video and handouts
Your Instructor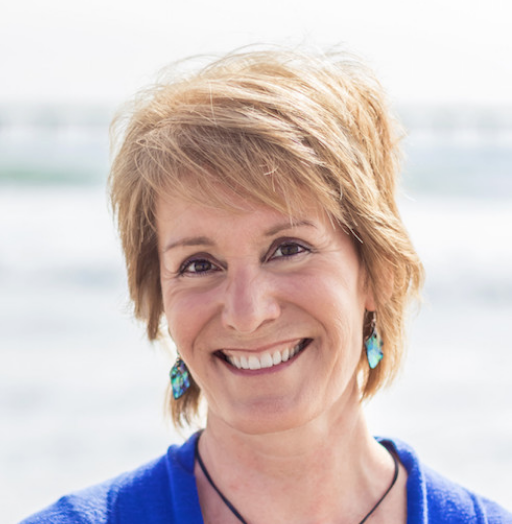 Contact via: [email protected], FB, or 619-307-1003 cell & WhatsApp

Designing experiential learning programs for adults has been "my thing" for over 20 years. I've been gratified to set the stage for life-changing shifts for thousands of participants in academic, corporate, personal growth, and drumming groups.
My life before drum circles was in the business world, where I learned a lot, but which ultimately led me to a soul-crushing dead end.
Luckily, I discovered drum circles. I was astounded at the depth of experience, learning, and transformative potential of group drumming. I've been enthralled and immersed ever since.
I am part of the world-wide community of drum circle facilitators (DCFs) whose "hub" was created by the work of Arthur Hull. Arthur's teachings, travels, dedicated rhythm evangelism, and focus on community building has built a powerful network of "rhythm practitioners" serving groups of all kinds.
I have been fortunate to meet, visit, and work with hundreds of practicing DCFs at various trainings, conferences, and on my "Drumabout" travels. Long fascinated by how people come to this work from such wildly different fields, I've tracked "what works" as colleagues develop their DCF businesses and careers.
Over the years, I have helped design programs for Drum Circle Facilitators Guild conferences and Arthur Hull / Village Music Circles.
My DCF business is RhythmLift, based in San Diego. I am also a creative partner with Jú Linares and her DCF business in São Paulo, Brazil, Ritmo Expansão.
And I love helping people help more people drum!
Frequently Asked Questions
Will the Superpower Circle series continue after June, 2019?
I sure hope so! If all goes well with this pilot series, we'll continue in September if not before. We have many DCF colleagues around the world with valuable perspectives whom I would love to interview!
How long do I have access to the course?
How does lifetime access sound? After enrolling, you have unlimited access to this course for as long as you like - across any and all devices you own.
What if I am unhappy with the course?
We would never want you to be unhappy! If you are unsatisfied with your purchase, contact us in the first 30 days and we will give you a full refund.